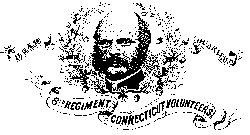 Eighth Regiment Connecticut Volunteers
Company A, Inc.
A Union Civil War Living History and Reenactors Group
MEMBERSHIP INFORMATION


Contact us for further information and membership!

~ ALL FOR THE UNION! ~
Please consider joining the ranks of the 8th CV, Co.A, Inc.
One of the best New England Union regiments around!

YOU CAN BE PART OF HISTORY!
Our USV Battalion at the 130th Gettysburg

The Army Camp at the 130th Gettysburg

E-Mail Us For More Information!
Eighth Regiment Connecticut Volunteers, Co.A, Inc.
8cv@comcast.net